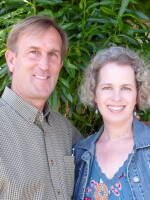 David has been a member at Coastside since 1991. He loves Bible teaching with children, youth, and adults. He serves in strategic and operational leadership for our campus.
Becky has been a member at Coastside since 1991. She sings and plays flute with our music ministry, serves in the nursery, and serves behind the scenes in many ways. Becky teaches high school theater arts at Pacific Bay Christian School and loves to direct plays, and she serves as our campus librarian.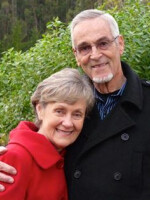 Joseph and his late wife, Florence began ministry at Pacific Bay Christian School (formerly Alma Heights Christian) in 1963. They served initially in the school and were involved in starting the church in the late sixties. They were privileged to serve together in the dual ministries of school and church until 2003 when Florence went to be with Jesus. Their responsibilities included, teaching, school maintenance, administration, worship leading and raising their family of seven children.
In 2005 Joseph was blessed to be joined in marriage and service by Jo. Joseph now serves as senior administrator for the school and on the elder board of Coastside Community Church.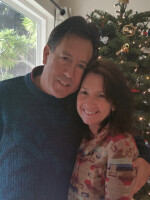 Lee and his wife Debbie have been married for over 32 years and members of Coastside Community Church since 1991. Lee and Debbie have two grown children who attended Alma Heights Christian Academy (currently Pacific Bay Christian School) K-12. Lee was the owner and head instructor of Family Martial Arts Center of Pacifica for over 23 years and is now retired and working part time at TPC Harding Park Golf Course. Lee leads the Ushering Team at Coastside. He is also one of the facilitators of the Coastside's Mens Bible Study on Tuesday evenings.
Debbie is a retired registered nurse and nurse manager with 35 years with the San Francisco Veterans Hospital and Palo Alto VA Medical Center. Debbie currently enjoys gardening and working on her crafts.