Get Connected in Small Groups!
Small groups are the backbone of our church. Groups meet either by video conference or in person at the church. There is a group for married couples and several other groups that meet weekday evenings or Saturday mornings.
Prayer Group - Monday evenings via zoom @7:00pm. Rejuvenate your prayer life and connect in fellowship. Contact Maria Wong ( ).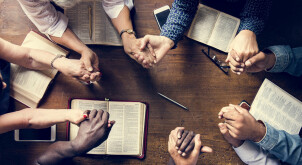 Adult Bible Study Group - If your interested in joining one of our many small groups you can email ( ) for more information.