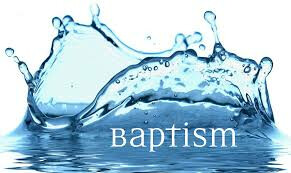 One of the things we love at Coastside Community Church is celebrating changed lives. One of the ways we celebrate this is by baptism. Believing adults and children who understand the meaning of baptism are encouraged to take this step in obedience to Christ. While water baptism does not save you, it provides an opportunity to publicly identify with Jesus. Baptism is an outward symbol of an inward reality and is a picture of the death, burial and resurrection of Jesus Christ.
We believe that baptism should follow belief in Christ for salvation. Therefore, we do not baptize infants.
Water Baptism by Mark Mitchell
If you have believed in Jesus for your salvation and would like to publicly identify with Him through baptism, please contact our church office at 650-359-5227 and we will connect you with Pastor Rob.